You don't need to know everything about plumbing, but it's important to understand the basics, especially when it comes to plumbing leaks.
Tips About Plumbing Leaks
From diynetwork.com
Tip #1
Wrap your pipes in heat.The important feature is the exterior piping. If the cold-water pipes touch the exterior portion of the building, when the water isn't being used and the temperature is very cold, most likely the pipes will freeze. The only time water won't freeze is when it's moving, so it's is a good idea to leave all the faucets open while you're away from home for any length of time. The best thing you can do, however, is insulate the whole space.
Tip #2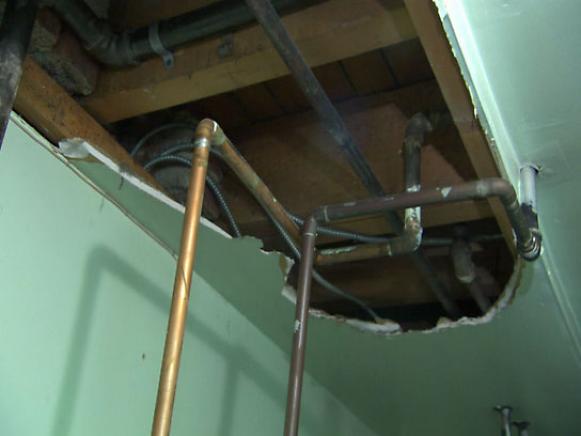 You may not know what's right, but you can usually spot what's wrong. Take a quick look at any visible pipes in your house, just to keep up on what's going on with them. Homeowners often don't routinely check; then a puddle of water appears in the basement, damaging their valuables, and they had no inkling that anything was amiss. You can look at the pipes in your basement and have no idea what you're looking at, but if you see rust, buckling or drops of water, you'll definitely know something's wrong.
Tip #3
A stuffed sink can easily spring a leak. Under your kitchen sink, just take a peek every once in a while and see if there are any drips. It's always a good idea to take a look.
Tip #4
Set back the spigot valve.In some cases, a frost-free hose bib should be installed, especially if the pipe is going through a cement foundation. The hose bib allows you to shut off the water closer to the inside of the home to help prevent freezing.
Tip #5
Radiators need a good level and an open valve.The first thing you have to do is check the pitch of the radiator: it should always be pitched back toward the source of the steam. That way, when that water condenses, it can drain back to the boiler.
Read more om plumbing leaks at diynetwork.com